6 Wedding SUIT FOR men TIPS
Choose the right style a few day before the Wedding SUIT FOR men. There are many styles you can wear a pocket square so, pick one that goes with your suit or you like. Don't leave your groomsmen clueless, decide on a look. Avoid the amateur situation of leaving the groomsmen to asking each other what to do. Trust me, I see it all the time. Take initiative and set your mind on a look.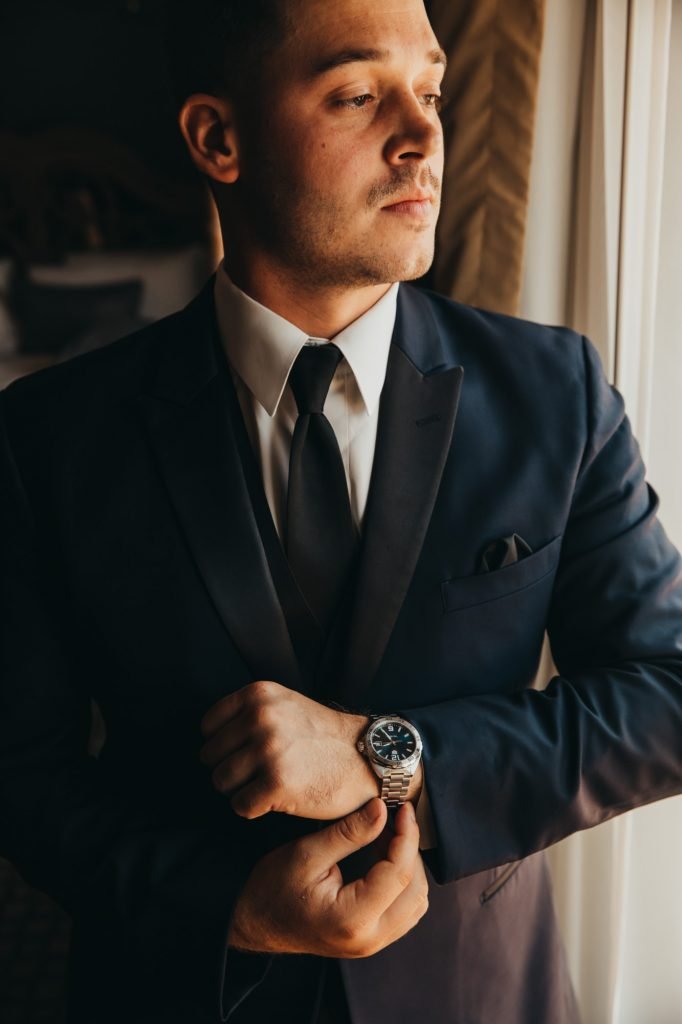 Don't be afraid of patterns, fun socks, stylized cufflinks, suspenders or colors outside of black. Make your suite personal to you and let the details shine. Get those Marvel socks, Batman under shirt, sports team cufflinks. Ditch the belt and get the suspenders. Show off your personality and own it! For luxury weddings, standing out as a groom is all about making a statement of elegance and sophistication. Elevate your wedding day style with bespoke tailored suits, unique accessories, and personalized details that reflect your personality
Bro! Don't look sloppy on your wedding day! Seriously! Get that suit tailored it's not that expensive and it will go a long way. Have the suit customize to fit you to make you look the best possible, like a gentlemen should. I can't stress this enough how many grooms I seen in baggy jackets or pants way to big for them. Poor fitting suits make them look shorter, unkept, and dopy. How do you want to look for your wedding day like a badass & sexy or like a dufass. Get it tailored! You won't regret it!

Left, it goes on the left….

The boutonniere is traditionally worn on the left lapel of a suit because it's a symbolic and practical placement. It's believed that during medieval times, men used to wear flowers close to their hearts as a sign of love and affection. Additionally, the left lapel is where the buttonhole (or boutonniere hole) is typically located, making it a convenient and secure place to fasten the flower. This tradition has persisted over time and is now a standard practice in men's formalwear(wedding suit for men).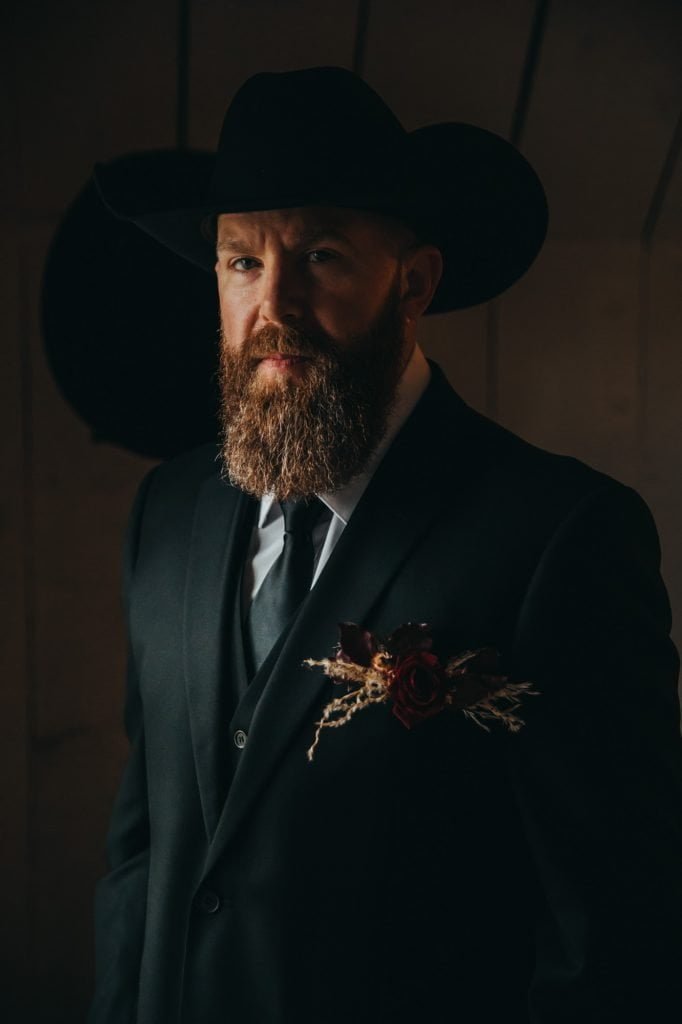 – Top Botton "Always button"
– Bottom " Never button"



I

f

t

h

e

j

a

c

k

e

t

h

a

s

3

b

u

t

t

o

n

s

:


-Top button "Sometimes button"
– Middle button "Alway button"
– Bottom "Never button"
The number one issue I see is men not knowing how to tie a bow tie. I get it, very few wear them outside of a wedding. So, look it up and practice! Do it! You do not need to be watching YouTube tutorials on your wedding day. I see it happened all the time! Yes, it's funny in the moment but not when all the grooms men are hovered around a cellphone going step by step. Then they finally asking someone who's done it before to do it for them. Don't let this create a domino effect and set you off schedule. Man up & look it up! Let's stay sharp and look our best. Nobody want to look sloppy on their wedding day.